Since the establishment of ICN, more than 130 volunteers have participated in the creation of various activities and the provision of support over two years, organising a total of 48 team-building events, including culture evenings of different nations, which have become popular in Latvia.
"Currently, our team of volunteers is highly multi-national. It unites Latvians, Russians, Ukrainians, Belarusians, Georgians, Mexicans, Uzbeks, Italians, Indians, Syrians, and Iraqis," the coordinator highlights.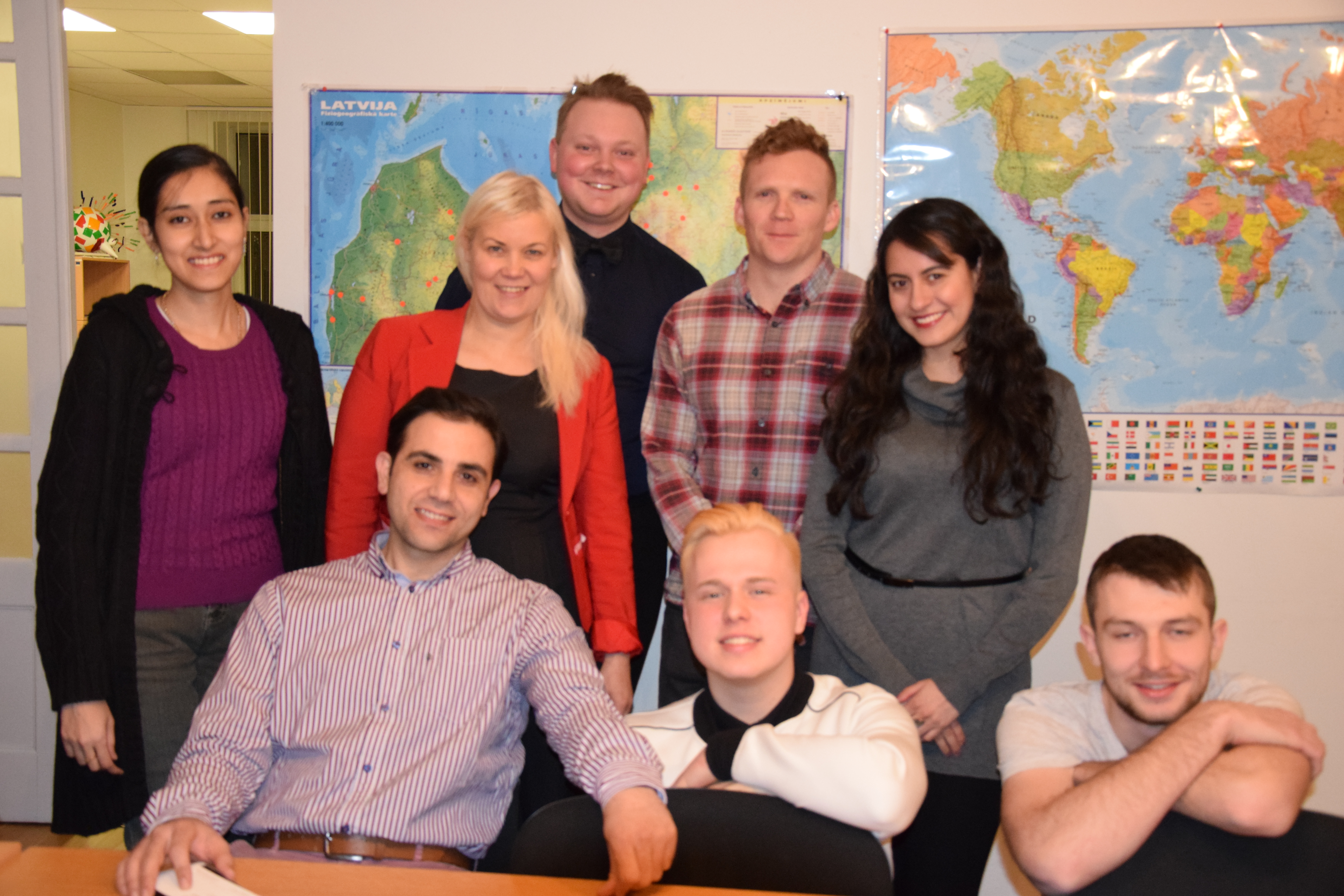 Being asked to characterise people who work as volunteers at ICN, she mentions that foreign students and people who have chosen Latvia for their studies, work or personal life get involved most often. Many Latvians participate as volunteers as well. Most often their motivation is an opportunity to show Latvia and our country to citizens of other countries.
"Of course, foreign volunteers have their own goals and motivation. For example, Alladin from Syria has decided to link his further life with Latvia. He sees participation in volunteer work as an opportunity for more successful integration. Communication helps him to improve his Latvian, which he studies in his everyday life. Lini from India will be studying in Latvia for two years and wishes to spend her free time together with Latvian volunteers to understand our culture and get involved herself in assistance activities. She believes that volunteering gives an opportunity to meet new friends and experience new events, as well as to get valuable experience," R.Liepiņa shares. 
If you want to become a volunteer and get involved in ICP activities too, apply by writing to ramona.liepina@integration.lv! Volunteers plan their activities once a month. The goal of their meetings is to plan activities, volunteer initiatives and participation in cooperation activities for the next month.
The following activities are planned in March:
3.03. Cooperation day with Latvian pupils on volunteer work in the cross-cultural environment, where we will learn the nuances of volunteering, with different cultures cooperating, in an informal atmosphere and pupils will have an opportunity to conduct workshops on Latvian families with different cultural, linguistic and religious affiliation.
15.03. We invite to hear the story of success about the commencement of business in Latvia in an Indian kebab house by also participating in practical workshops and the preparation of kebabs.
17.03. Volunteers — students from various cultures — will organise Spring Holiday activities for the children of asylum seekers, playing board games, familiarising them with Latvian cartoons and working in creative workshops.
20.03. We will meet at a planning meeting to ensure April is also rich in interesting events for us!
30.03. Evening of Mexican culture. A volunteer — student from Mexico — together with like-minded people will familiarise those present with Mexican traditions.
The activity of the Information Centre for Newcomers within the framework of the Asylum, Migration and Integration Fund is ensured and developed by the NGO "Shelter "Safe House"". The centre is co-funded by the European Union. Grant Agreement No. PMIF/12/2017/2/01.
Information was prepared by: Rasa Saliņa, Multimedia Communication Specialist, tel. 29145314, email: rasa.salina@integration.lv